Nova Round Tealights (Set of 3)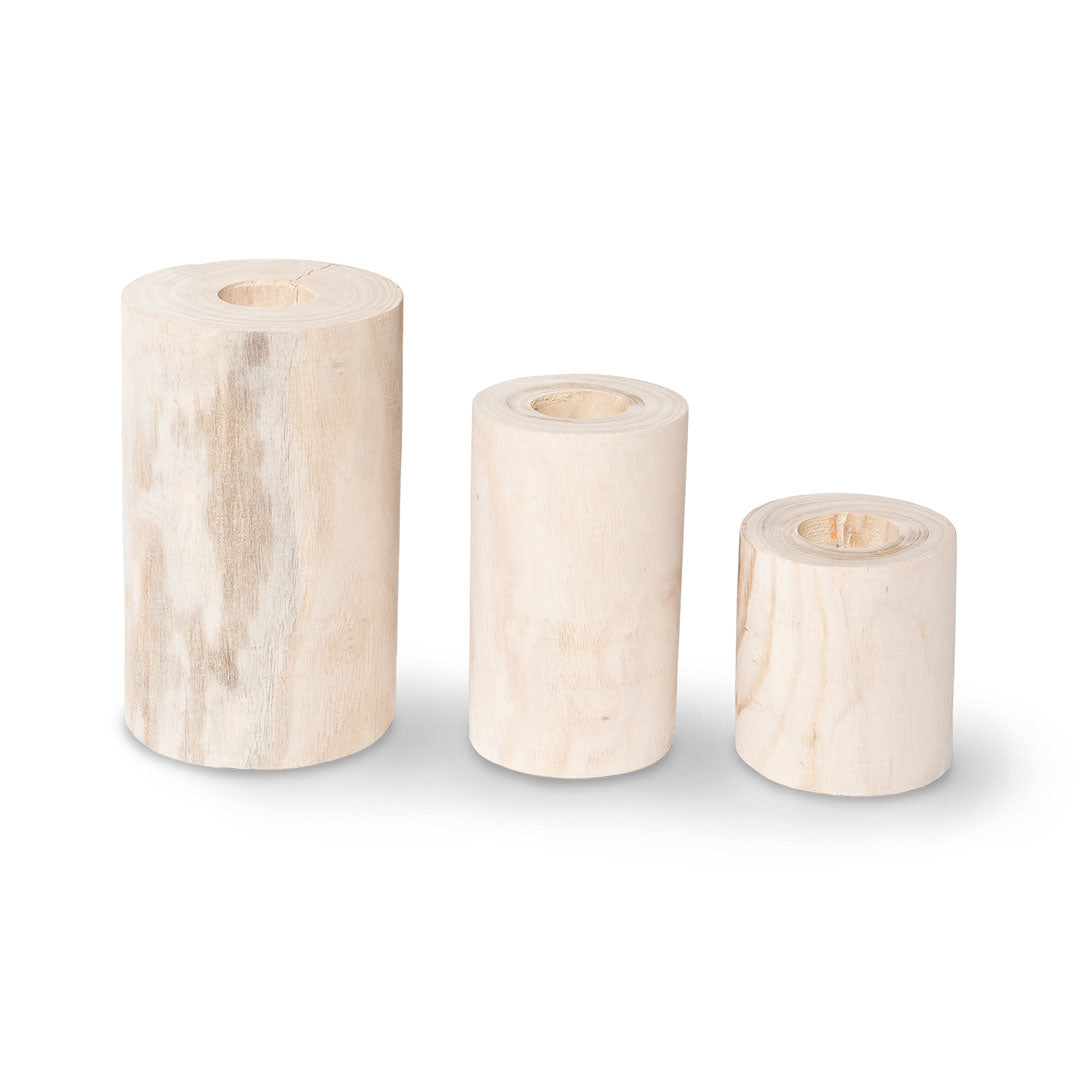 Our Nova Tea Lights are made from solid, upcycled salvaged Spruce and Pine from our home province of British Columbia. A tea light candle rests in the centre of each piece that can be lit to create a unique ambiance in the home. Replace the candle when needed.
Size, shape and colour will vary due to the handmade nature of this natural wood product. No two items will be alike and will age beautifully over time … just like you.
DIMENSIONS
3"H x 3"Diameter
5"H x 3" Diameter
8"H x 4" Diameter
FEATURES
Solid wood with beautiful, natural grain  

Light finish


CARE